ALL SOULS' ANGLICAN CHURCH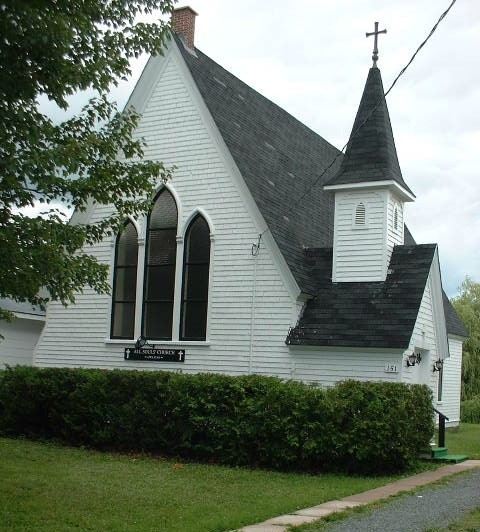 JAMES STREET
OXFORD, NOVA SCOTIA
RECTOR:
Reverend Amanda Longmoore
P. O. Box 89
Pugwash, Nova Scotia BOK lLO
902-243-2132
Typical service times for each month are:
First Sunday 9 a.m. Holy Eucharist
Second Sunday 11 a.m. Morning Prayer
Third Sunday 11 a.m. Holy Eucharist
Fourth Sunday 7 p.m. Evening Prayer
Fifth Sunday (if applicable) Check your newsletter*
The service schedule may vary. Please call to have a newsletter* sent to you listing service times for a two month period. All visitors are welcomed.
All Souls' Ladies' Guild meet the second Wednesday of each month at 8 p.m. from September to June.
Other contact people:
Charlie Boran 447-3428 Warden
Keith Hunter 447-3191 Warden
Doug Slack 447-2563 Secretary
Carol A. King 447-2426 Treasurer